Featured:
The all-new MacBook Pro with Touch Bar is the Apple's latest high-performance most powerful notebook for professionals with demanding needs. The MacBook Pro 16-inch Pro ditches its dual-core CPU for 9th Generation, 8-Cores Intel Core i9 Processor and i7 processors, and doubled its maximum storage capacity from 512GB to 1TB.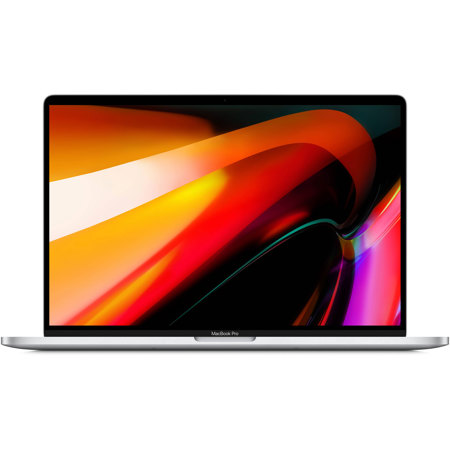 The 16-inch MacBook Pro focuses on performance and reliability. It features a 16-inch Retina Display with a 3072 x 1920 resolution at 226 ppi with 500 nits of brightness for better color accuracy, making the MacBook Pro ideal for graphic design, post-production, and color grading. The MacBook Pro is powered either by a 9th-Gen 8-Core Intel i9 or a 9th-Gen 6-Core Intel i7 processor for optimal performance. The 8-Core model comes with an AMD Radeon Pro 5500M graphics card while the 6-Core model has the MD Radeon Pro 5300M graphics card, allowing you to render ultra-high-definition videos on the MacBook Pro. It also comes with a Magic Keyboard with a redesigned scissor mechanism to ensure a faster key response. The MacBook Pro comes equipped with a six-speaker system and utilizes dual force-cancelling woofers to deliver crisp and clear sound. Experience the high-performance capabilities all around with the 16-inch MacBook Pro.
The size is a 16-inch Retina display.
Magic Keyboard.
Superfast processors.
Next-generation graphics.
Touch Bar, and Force Touch trackpad.
To see more related products, click HERE.